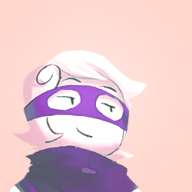 Breath of Fresh Heir
Member
Joined

Mar 26, 2011
Messages

210
Trophies

0
XP
Country
EDIT: Issue resolved itself after 50ish reboots.

So I'm having a super weird issue and google isn't turning up results. Just then I installed ReiNand 3.1 and used it to update my EmuNand on my Europe N3DS from 9.5 to 10.3 (10.3 because the update was already downloaded onto my system so it used that instead of downloading 10.4, also Tubehax DNS). The update worked fine, and I booted into Rei 10.3 Emu perfectly. I then wanted to delete rxTools from my SD since I no longer needed it, so I used CTRXplorer via the HBL Launcher .cia to delete the folder. I then wanted to edit the boot.cfg to get rid of the rxTools entry, so I went to run the microSD manager title from Gridlauncher but it blackscreened. I figured it just didn't launch properly from Gridlauncher so I force-rebooted my 3DS. Here's where the weirdness comes in; after turning it back on, the top screen of my 3DS started flickering repeatedly. This happened as soon as the Menuhax imagedisplay.png showed up, and didn't go away. It persists after a reboot, it appears in both SysNAND and EmuNAND, and it displays on practically every screen except for FTP-3DS's top screen and any screen like that where it's just text being printed. I don't think it's a hardware issue since nothing physically happened to my 3DS, I didn't force it open or hear any unusual cracking sounds or anything of the sort, it just started happening after microSD Management wouldn't boot from Gridlauncher. What's weirder is that the corners of the screen still display a ghost-like image of the Gridlauncher top screen, it's not just a on-off flicker but it's like the gridlauncher display is flickering over the top of the regular display. I'll try and get a video up soon of what it looks like
So yeah, any ideas on a fix?