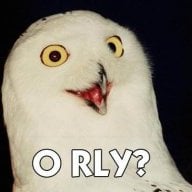 Joined

Aug 5, 2010
Messages

670
Trophies

0
Website
XP
Country
Yesterday night I've gone to the bookstore to get myself a few more books to keep my busy (Eid Vacation).
I went over to the Young Adult section (I'm not 13 yet yeah I'm pretty young but love reading) and then went under the Manga section.
So well I opened a few books and noticed they go from right to left... What the heck? xD All of them were that way, not just one title. I guess that's how Manga should be.
Anyway, I opened a few Manga's and read a few pages from each. They seemed like crap, then one caught my attention. The title was "Psycho Busters" part 1. I bought it late last night. I came back home at 10. I showered, brushed my teeth, ate and etc.. And slept at 11 (leaving me only a few minutes to read) and well I woke up today and immediately started reading and before I knew it, I finished the WHOLE book. It was very enjoyable and I look forward to reading the continuations of that title.
So, anyone read Psycho Busters?
And uhh... Which Manga titles are YOU reading these days?

By the way, if you happen to be interested in Psycho Busters, check it out here.
Oh yeah, I don't think Psycho Busters has an official website or anything so yeah.