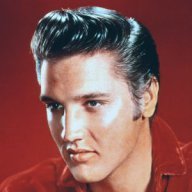 Well-Known Member
OP
Newcomer
Okay, first of all. my Wii is a soft modded, 4.3U. I've been in the wii exploit scene for quite a while. but i am stuck on something.
I'VE READ OTHER THREADS, NONE
HAVE A SOLUTION. DON'T ASK.
Okay, so i have a few backups of my games, right? (I can't back them up to my wii again) So i want to load..say, Animal Crossing City Folk. It shows the usual "IOS 50" things and such. but when it "launches" it's just a black screen. This Goes for ALL my games, You can't hear the startup song or anything. just a black screen, no wrist strap slideshow.
Now, How did this start? well, i think it started when i loaded up WBFS Manager 3.0, Extracted the ISO's. and put them back into the HDD Through the manager, (Don't ask why)
I've tried the FAT32 with the .wbfs files. but it still won't work.
All suggestions and solutions welcome.
THANKS AGAIN.