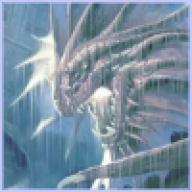 Joined

Dec 19, 2008
Messages

961
Trophies

0
Website
XP
Country
Liigality!
These are illegal:
a)
All
custom channels EXCEPT bbc.wad and one that only I have.
b)
All
themes EXCEPT ones for use with MyMenu.
c)
All
IOS WADs, including cIOS WADs.
d)
All
System Menu WADs.
e)
Redistributing
all Team Twiizers products, in WAD or regular form (HBC, DVDx, etc). This is because they contain notices that they can ONLY be gotten from them, not redistributed.
f)
Redistributing
all homebrew programs that the author has not allowed distribution of.
g) Any of the above patched in any way or form.
These are not illegal to share, not including the DCMA:
a) The common key, SD key, SD IV key, etc.
b) Patches to existing files, in search and replace format (MenuLoader/MenuPatcher/Starfall/Preloader Hacks/etc).
c) Applications that patch files that are illegal to distribute, though it IS illegal to distribute the patched files themselves.
d) All homebrew apps, libogc, devkitpro, etc, as long as the application's license allows it.