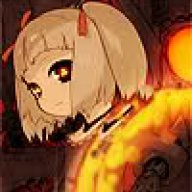 Joined

Dec 2, 2007
Messages

1,701
Trophies

0
Website
XP
Country
Thought i'd like to introduce different browsers that are avaliable to everyone but may not be well known.

1. Lunascape
Its the Browser I'm using now. Instead of using one engine, it has the ability to use 3. Gecko (Firefox), Webkit (Chrome, Safari) and Trident (Internet explorer). What I find neat, is being able to swap engines on the fly. It boasts great compatibility with firefox addons and IE activex controls, this is great if you visit a lot of sites that require activex (some MS sites, some MMORPG sites) and don't want to constantly go in between whatever browser you are using to Internet explorer and back again, it all can be done with a simple click. Most (all that i've tried anyway) FF addons work flawlessly, greasemonkey with a couple scripts along with adblock plus work a treat. Lunascape is hella customisable as well, you can adjust the sizes of each bar, there are quite a few skins, add/remove toolbars, change the general way of things. you can say its too customisable.

One of the problems with it though, is it consumes a lot of memory, nearly double than firefox with a single tab open.

Windows Only

2. Sleipnir
Based off IE, Sleipnir is a japanese browser which boasts extreme customization and being light on memory. Recently released in english. Its a great browser which i found far too customisable for my tastes, options upon options upon options upon more options. Uses Trident Engine, a Gecko Engine Addon has just been released. can look quite sexy. Extremely fast. I enjoyed using it, but i found Lunascape to my liking more.

Windows Only

3. Flock
Now I haven't used Flock yet, but it does look quite interesting. Its heavily Social networking based, you can upload pictures and video in a click, integration with popular social networking sites (facebook, twitter, bebo, myspace e.t.c) along other community based services. Blogging is also made very easy. Uses Gecko.

It seems to have some pretty cool features, i'd get it if i used social networking sites more. As it is i rarely use my facebook account.

Windows, Linux and OSX friendly

4. Wyzo
I haven't used this either, but like flock, looks quite interesting. Its based off firefox and heavily promotes your downloading. Uses split part downloading to make sure you are getting the best of your connection. One click Bittorrent support. Pretty much a "lazy person's who likes to download" browser. it removes the need to have another torrent program as it uses firetorrent, which is another program by the same company. Boasts complete compatibility with all things firefox.

Windows and OSX



Just remember, these browsers are different, don't expect them to be the same as Firefox/IE/Chrome just because they're based off them.