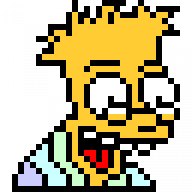 Joined

Jan 11, 2015
Messages

709
Trophies

0
Age

35
Location
Website
XP
Country
Ok, so as most of you guys know, the vita files are huge,
doing it via FTP would give you like 1MB/s and that takes forever.
Regular Vita Backups via CMA/qCMA saves 4gigs in less than a minute, of course via USB3.0
I read somewhere that one can simply rename the vpk to an mp4 and transfer that back to the Vita via CMA/qCMA
and from VitaShell, rename it back and move to your Homebrew folder and install as usual.
Let me know your thoughts?
------snip---------
WE HAVE 2 Known Solutions! Thanks for all the Inputs!
Hey People....
Simple Solution.

Using QCMA of course.

1. You will need a SaveData from PSP Game. ( Dont need to be your own, you can use from another console).

2. Put this savedata into your folder
PS Vita\PSAVEDATA\xxxxxxxxxxxxxxx

In my case i used King of pool.
PS Vita\PSAVEDATA\xxxxxxxxxxxxxxx\NPUH10053

I have 2 PSvita, one linked to my PSN PLUS account and another one with another simple account.

3. So put your vkp into a folder. You can create a folder inside your savedata.
In my case i create a folder
PS Vita\PSAVEDATA\xxxxxxxxxxxxxxx\NPUH10053\vpk

And I put 2 games inside ( 3Gib total ).

4. IN QCMA refrest database

5. Open content manager in vita and transfer the Savedata.

In Molecule go to :
ux0 : Pspemu/PSP/SAVEDATA

Find your savedata, inside you will see your file.

It's best solution, because you can transfer a lot of files, like .bin, or small one etc.

It will help you to install games faster, because you dont need to install entire game, just the ico to live area so you can copy heave part of the game.

Share this solution, because was hard to make this work.
Yep, renaming to .mp4 and transferring with QCMA is precisely how I do it.

I wonder if VitaShell will support zip archives in the same manner as PSPFiler did on TN-V, then we could transfer multiple at one time and unzip it in ux0:
Last edited by
leerz
, , Reason: replies added in OP, so reader no longer need to scroll down. quoted the post so credit is put where it is due. :)