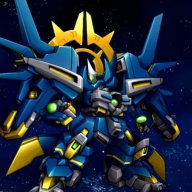 シュウ 「グラビトロンカノン 発射!」
OP
Member
Joined

Aug 4, 2019
Messages

1,540
Trophies

1
XP
Country
Hi guys,after
How to find codes with VitaCheat using Normal Search(
find
here
),now i will explain to you step by step and any moment,how to find codes in any games which have energy bars,to have them infinite.
Step1
Start or continue game,open vitacheat(
L+Right pad
)the menu will open,and press circle on
Go Search
,once you enter here press
R
button,now will open
Fuzzy Search
menu(see image below).
Before press
First Search(
with
O
)
,
move cursor to
Range
next to 81(don't worry preset is 89,you can change value you want),after setting start search.
Note:
waiting the result patiently and don't touch any buttons,only touchscreen if Ps Vita is about to go into standby.
Step2
After
First Search
,you obtained thousands of results(see image below).
Now return to game(exit VitaCheat press multiple time
X,
or press
Right Pad+R
)and decrease the energy bar or any other bar.
Step3
Now,return on Vitacheat and Fuzzy Search and search again with
<
,any time bar decrease,if bar increase change search with
>
,until you get a few codes(see images below)
or
Step4
After find fews codes press
Triangle
for view the codes you find(see image below).
Now,press
Start
on any single code for save it.
After save all codes we have found,return to main menu of VitaCheat and go
Cheat List.
Step6
Once time enter to
Chea List
,,you will see all codes previosly saved.
Press
O
in one cheat for the change(
up,down
for change value
left,right
for move,press
Square
to change from
Hex
to
Dec
to
float)
After edit,one single cheat return to game and let's see if the changes worked.
If it didn't work,let's return to
Cheat List
and try to modify another.
Note:
repeat this procedure until we find the right one,if we don't find any functional code,we repeat all from
Step1
!
Well guys,we have learned how to find codes with VitaCheat using Fuzzy Search.
I leave you some codes found using this method:
Shin Gundam Musou(Japan Version)
_V0 Inf.HP
$0200 87AE2BF4 00007530

_V0 Inf.SP
$0200 87AE2C6C 4680B800

_V0 Always Red Button on Screen
$0200 87AE2C04 463B8000
Gundam Breaker 2(Japan Version)
_V0 Defend&Capture Full Bar(Note1)
$0200 8CD9EE3C 000DBBA0

Note1:this code work in all stages with energy bar on the top of the screen: Defende,Survive and all Gundam Café&Shop
In this short video you can see how to find codes using FuzzySearch
This tutorial are tested on
PS Vita 3.65 Enso
with
VitaCheat Z06Beta!
Last edited by
NeoGranzon
, , Reason: Add demostratiion video of how to find codes with FuzzySearch