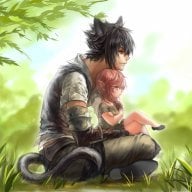 Baby I'm Back ♥
OP
Member
Hey guys this tutorial will show you how to install Android as a dual boot to most OS. You do not need a touchscreen for this, all you need is a mouse and keyboard. Wifi works brilliantly as do most features.
Latest Build:
Feb 27, 2012 3:38 AM android-x86-4.0-RC1
Features:
Kernel 2.6.35.7, KMS enable

Wifi support with GUI

Ethernet configuration GUI

Better disk installer

Power Suspend/resume (S3 mode)

Battery Status

Software mouse cursor

Mouse wheel

Support netbook native resolution

Audio (ALSA)

V4l2 Camera support

External monitor support

External storage auto mount support

Support external keyboard

Debug mode with busybox

Bluetooth
For this particular job you need:
A Laptop or PC
A blank Disc or USB at least 512Mb in size
An Internet Connection
The latest build of the x86 Android (can be developer preview or a release candidate) Downloaded from http://www.android-x86.org/download
A harddrive with at 5Gb of space.
Unetbootin
A Windows PC, or a Virtual Machine, or Wine, or a program that allows you to open .exe files on other OS
Step 1.

Download the x86 Android from the website. Preferably 4.0, for most laptops and PC's, use the download with ASUS in its name.
Step 2.

Download UnetBootIn if you are using a USB from here http://unetbootin.sourceforge.net/ or IMGburn from here
http://download.imgb...urn_2.5.6.0.exe
Step 3.

Place the ISO file you have downloaded in a folder on your desktop.
If you are using a USB follow step 4A, If you are using a Disc follow step 4B
Step 4A.

Run UnetBootIn and select diskimage at the bottom of the program. Click the ... to choose the .iso file we saved to our desktop remember? Select USB drive at the bottom of the page and choose the directory letter. We don't have to worry about anything else for now so press okay.
Step 4B.

Run IMGburn, Press write to disc and select the .iso file on our desktop by pressing the folder and navigating our way there, for destination choose the disc drive with your blank CD/DVD inside it and press the .iso to disc button under it. Allow it to do it's thing.
Step 5.

Open up your start menu for windows users. Open my computer and right click your C: drive. Storage --> Properties . Check that it has the space we need and that it is formatted to NTFS. This should be done by default but be sure just in case.
**I reccomend you back up your important files at this point, just in case
**
Step 6.

Insert your disc/usb into a drive and restart your computer.
Step 7.

Open your Bios/Boot Options and set your USB/CD or DVD to first priority.
Step 8.

Allow the computer to read the file and you should see a dialogue appear, choose install android to hard disk
.
Step 9.

Choose your partition, this is where it gets tricky as linux doesn't show the names of partitions, my C: drive is always the third, but yours could be anyone one of them, It can only be an NTFS drive so try one.
Step 10.

Now it should ask you about format options select don't format.
Step 11.

It will ask to install Grub Loader, Select yes (this is our multiboot utility)
Step 12.

Now if it is the correct drive it should say a The installer found a Windows Partition. If It said that skip to Step 14. If it hasn't go to step 13.
Step 13.

Restart your computer and repeat steps 8 - 12 but select a different NTFS drive until the program tells you it found the windows partition.
Step 14.

It will now say "do you want to install /system directory as read-write?" Select Yes. It will now begin installing Android.
Step 15.

It will ask you to create a disc image, select yes, this allows it to save your apps/work/android setup
Step 16.

It will prompt you to set the space in Mb the image can take in MegaBytes. I reccomend 1Gb, so type 1024 or any other amount of space you want. This may take a while, feel like a break? Go have one.
Step 17.

Now you can select create a fake sd card, to store your system files in, type 1024. I haven't figured out how to access this in windows yet but, create one anyway to store phone files I suppose.
Step 18.

Now reboot your PC/Laptop
Step 19.

Now you can choose your boot options. This will happen everytime you boot your PC or Laptop. Upon first boot android may take a small time to load.
Step 20.

Set up your Google account. And away you go.
Known Bugs Within Android 4.0 Release Candidates:
Yay! Bugs in The Release Candidate!
Known Models of PC That Are Compatible:
Known Models Of Laptop That Are Compatible:
Acer Aspire One
Asus EeePc Series
Dell Inspiron Mini Duo
Samsung Q1U
Viewsonic Viewpad 10
Lenovo ThinkPad x61 Tablet
Have questions?
Feel free to ask.
Also If you used this be sure to rate it. This will have pictures added soon.