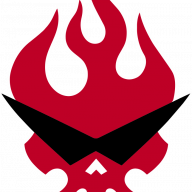 Active Member
OP
Newcomer
Joined

Sep 21, 2017
Messages

26
Trophies

0
Age

22
XP
Country
I was going through the process of getting my
Gateway saves on my now homebred O3DS
when I had this problem.
I booted into Gateway mode holding up while booting then the O3DS turned black and stayed at that for some minutes. I then booted up to try to repeat the process, but the up button shortcut wouldn't go. After that I turned of, tried it again. No luck
"Good grief, I guess I lost my saves now, I can't get to my GW. Guess I'll just play in the Homebrew now. Go bother", I thought. I tried to start one of my CIA installed games, only to be surprised with a message saying that the application won't boot, and I'd need to install it again from the eShop.
I found a backup I had and put in the SD to restore it with GodMode9. Booted with the START pressed. Nothing. The console booted as I haven't pressed the button, the same as the GW boot.
Now I have this O3DS, running 11.6.0-39U, updated through Homebrew, functioning to God-knows-what extent and without a way to restore it using GM9 as far as I know.
Edit: as of now, my 3DS doesn't display any app installed through Homebrew, it looks just like a vanilla one
Edit 2: Found both a "9.2.0-20U_ctrtransfer_o3ds.bin" and a "170922_CW41906219_sysnand_000.bin" that can be a backup. I don't know which would be the one I should use. The former is a little smaller