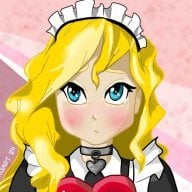 Well-Known Member
OP
Member
Joined

Feb 21, 2016
Messages

393
Trophies

0
Age

24
XP
Country
Hiya. Sorry if this isn't in the right place - I don't actually know where this would fall under.
So I recently came across this piece of software:
https://gbatemp.net/download/gbabf.37005/
I've been thinking about buying a gbxcart or something, so I was happy when I saw it is possible to flash bootlegs using just a DS and R4 card.
I've been messing around with it a little bit and have run into a couple of problems.
1: If games are not SRAM patched (I'm trying to get pokemon ROM hacks on) then they will just white screen after the GBA boot logo. Which leads into the second issue.
2: If games ARE SRAM patched, they will boot up fine (I tried with just an SRAM-patched ROM of pokemon emerald, dumped from my official, genuine cart) however do not save as SRAM requires battery and my carts do not contain batteries.
I can't say I know what I'm doing as I am new to actually flashing bootlegs carts like this. I've attached a couple of images; one is of the "Flash Type" that the program shows when clicked on and the other is what the physical cart looks like. I've used these before (they are just bootleg pokemon games) and they have saved fine so I assume it isn't SRAM at all in terms of how they save.
If anyone could help me with some intel on how I can properly flash these carts (I have a few of them but they are all identical physically) to get games both working AND saving, it would be appreciated.