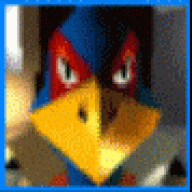 Joined

Oct 5, 2010
Messages

49
Trophies

0
Website
XP
Country
Hello there, I'm new here and to the NDS scene in general.
Also please understand that english is not my native language!
So I got a Japanese DSi and looked around on the internet to compare flashcarts. Found this site and started reading about which one has which features.

Eventually I decided for the M3i since in the flashcart guide it was mentioned that it supports "Download Play" (now I know most do, but the post mentioned it almost like an exclusive feature, since the rest of the carts were not credited with said feature), but after checking the prices/shipping in shoptemp, and reading that the Acekard2i has better support in general, I decided that it would be the best choice.

Now, about the firmware:
As far as I know, the DSi updates have mainly the goal of stopping flashcarts from working, and the development teams release firmware updates to counter Nintendo's updates.
In that informative post it was mentioned that some cards have the feature of being updated without the need of launching them from the DSi. Does this mean that if I get a AK2i and it does not come with my firmware support right out of the box, I will never be able to use it?

Again something that confuses me is that you have to download "the firmware" from the manofacturer's website the first time you open your flashcart, if I download the latest firmware, wouldn't that let me launch it anyways?

As I said, I have a Japanese DSi, and it runs all DS games from any region, but I've heard it does not work with the DSi enhanced/exclusive games as they are region locked. Would the flashcart be treated like a "US/EU" NDS game, allowing me to use it? or is it a DSi region locked cart?

I have updated the DSi to access the store in order to get the basic stuff like the browser and flipnote hatena, also some great DSi ware games, the config menu says "Ver 1.4.1J"

That's all for now, I hope you can clear my doubts about this. Have a great day!