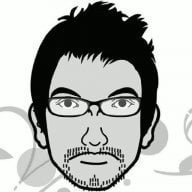 Joined

Oct 27, 2019
Messages

33
Trophies

0
Age

40
Website
XP
Country
Hey guys, I have a 512G SAMSUNG SD card, installed many games and I played for months , but one day I got a strange error :
"
failed to init SD Card.
Make sure that it is inserted.
Or that SD Reader is properly seated.
"


BUT !!!
If I boot into the origin FW , I could find my SD Card , and it shows about 476Gb storage. I could also save my screen captures to this SD Card .This means that Nentindo Switch original Firmware could read and write the SD card.
At the same time I could use my SD card in my Mac Book,and it worked very well (also , windows 10 / Debian in my VMWare)
I have tried many methods to fix this , but I failed . Here is what I have tried:
1. format SD CARD to exfat / fat32
2. Check my sd card MBR or GPT ( MBR , sure ! it worked well days ago )
3. Mark MBR Primary partion Active
4. Write an switch Android img to SD card
5. Check the SD Reader screw , but it's OK
6. Change Injecter macOS nxboot/ iOS nxboot / Tegra GUI
The Only thing I found is ----
If I booted without SD Card , the Hekate would quikly show error ; but If I inserted the SD Card , the Hekate would cost long time , and show errors . I guess that Hekate perhaps detected the SD Card but could not read it or initial with it .
Guys , I need your help , who could help me ?