Emulate the Planet!
OP
Former Staff
Joined

Jan 3, 2008
Messages

10,578
Trophies

0
Age

46
Location
Website
XP
Country
Welcome to the 47th issue of the GBAtemp Recommends Revival Project! This project is a weekly feature where we share our favorite games and applications with you. The things we recommend may be "old school" titles, a Homebrew, a ROM hack, sleeper hits, an application, etc, but one thing's for certain, we think they are fantastic and deserve your attention!
GBAtemp Recommends!
Spirits DS​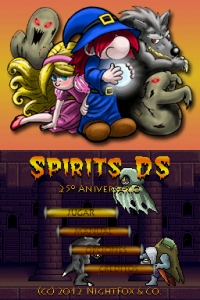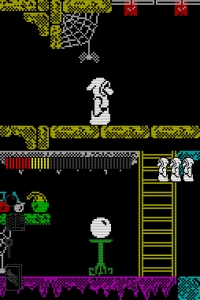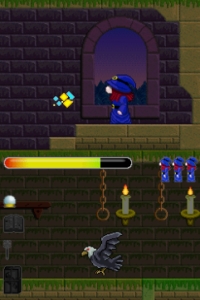 Spirits was an adventure platformer released in 1987 by Topo Soft, a Spanish video game company who produced titles during the "Golden Age of Spanish software". Released for 8-bit computers such as the Sinclair ZX Spectrum, MSX, and Amstrad CPC, Spirits was the debut title from Topo Soft, the creation of programmer Andre Alexander and graphic artist White Miguel Viu.

Unique for the time, Spirits made use of a dual screen interface, with the main controllable character displayed on the top area and the next item to be collected on the bottom area. To win the game players must jump, climb, and avoid deadly obstacles and evil creatures as they attempt to reach the next item required to disenchant two powerful spells, and in the process destroy a sorcerer who has taken the form of an eagle.

The use of a dual screen interface made this game a prime candidate for DS conversion, and in 2007 DS Homebrew developer NightFox began this task. Spirits DS has been dubbed the "25th anniversary release" and incorporates both the original 8-bit graphics and sounds along side an updated DS-only version.

Spirits DS is a simple game, involving simple concepts, with old school gaming experiences that are sure to provide a challenge. Whether you support Homebrew or are simply looking for a great remake to try, consider Spirits DS!

Genre:
Adventure Platformer
Release Year:
2011-2012 (in development)
Programed by:
NightFox & Co.
Release Type:
Homebrew
System:
NDS
If you enjoyed this weeks edition of GBAtemp Recommends! please leave a comment in the thread. This helps us monitor feedback and ensures we keep posting these articles in the future.

We are always looking for community members who wish to get more involved. If you would like to write a GBAtemp Recommends! article, let us know.

Download

Spirits DS Project Page

Official GBAtemp Recommends! Mini-Page & History