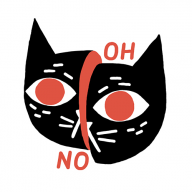 Joined

Sep 27, 2020
Messages

1
Trophies

0
Age

23
XP
Country
Hey, let me give some details to why I'm asking this question first because I couldn't find anyone else with exactly this issue, so maybe if someone has this happen to them, they might be interested in this thread:

I attempted to fix my completely un-modded Switch's fan by taking it apart and following some guides to replace it. In doing that, it seems like something went wrong, but the only thing that really gave me any trouble when I was putting it back together was the SD card reader. When it first started up after the replacement, it was stuck on the Nintendo logo screen and the fan started running super quickly. It stayed like that for longer than I thought was probably okay, so I forced it to shut down by holding the power button. Now, when it boots up, it doesn't spin the fan anymore, it just shows the Nintendo logo, then fades to a black screen after that. It doesn't just turn off after being started like this either. The battery icon will show up if I attempt to charge it, and the only way to shut it down while it's in this state is to force a power down. When it's put in the dock, the light on the dock will flicker and the Switch will show the battery icon before fading out. After running out of options, I decided to try messing around with the RCM mode on it to see if it would boot into that so I could inject a payload into it (I knew how to do this already because I have another Switch that's modded). It boots into RCM mode fine and it accepts any payloads I send it, but it seems the SD card reader doesn't work anymore, so I can only guess it must be broken after my attempts trying to get it back in. All that said, this brings me to my question...


How can a Switch's data be dumped over USB while it's in RCM mode? I want to keep the data that's on this Switch since it had my Pokemon and Splatoon saves on it. If there's anything that might be able to convert that data to a readable format by other programs, that would be helpful too since I'd probably move this data to my modded Switch.