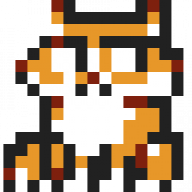 GBAtemp's Resident Bastard
OP
Member
Joined

Aug 21, 2012
Messages

664
Trophies

1
Location
XP
Country
Which type of DPad do you prefer and why?

Personally I much prefer Push Button DPads, like the wireless Xbox One controller and Switch JoyCons. I can be precise with my inputs and know exactly when and if they apply.
With Silicone Rubber, I find it harder to be precise with inputs. Not to mention the problems that can arise, such as the clickiness wearing away and hitting the wrong input (ex. hitting up when trying to hit right).
I wish more controllers used Push Buttons, for instance the Switch Pro controller. Its DPad is atrocious, and I very frequently input more than just the specific direction I intend. Xbox 360 similarly suffers from a terrible DPad.
As for Xbox One controller, I have never used a better DPad. It is smooth, yet firm. It slopes down into a valley in the middle for ease of resting the thumb as well as increasing the torque of hitting directions with minimal movement. The clickiness, oh the clickiness! If only all controllers had the Xbox One DPad.