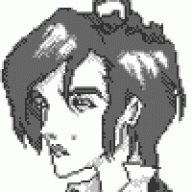 Well-Known Member
Newcomer
At first I thought it was just whether or not it was an XL, is that the case?

I have a non-xl running 10.2, I have a copy of OOT coming from GameFly and I'm looking at getting an R4 Save Dongle... It'll probably take forever to ship though, if I got a powersaves it'd get here faster but it seems like I can't find a clear answer on whether or not that'll work.

Can't find Cubic Ninja for the life of me.