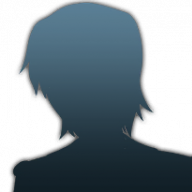 The patches guy
OP
Member
Joined

Oct 14, 2018
Messages

4,442
Trophies

2
XP
Country
60 FPS was enabled 3 months ago, but it was working so bad that I didn't release it. But recently I checked .nss file they forgot to delete in search of graphics settings. And what I found were values for Dynamic Resolution and Dynamic Shadows.
Now after few adjustments it works well enough that it drops FPS mostly when it wants to load many assets, but this is not very often with recommended OC clocks and it's definitely not as that frustrating as in Link's Awakening.
Code:
handheld_charging_official_cpu=1224
handheld_charging_official_gpu=921
handheld_charging_official_mem=1600
Game is not using 921 Mhz GPU all time, but additional 153 MHz helps with streaming assets when needed.
Here is table that you can use to adjust to your own preferences
https://docs.google.com/spreadsheets/d/1VfiHwfDIYFKchWrVXlWxOT5oJNg51M_vC12USN0N4j4/edit?usp=sharing
I'm sharing file ready to use with changed
gNXDynresHighWidth_hidden=1600 -> 1280
gNXDynresHighHeight_hidden=900 -> 720
gNXDynresLowWidth_hidden=854 -> 420
gNXDynresLowHeight_hidden=480 -> 240
gNXHighThresholdUS_hidden=31000 -> 61000
gNXLowThresholdUS_hidden=29000 -> 59000
Theoretically it should have the same image in docked mode, but I can't guarantee that.
Game is using some combination of GPU Power and usage to determine dynamic resolution, so it won't drop resolution to 420x240.
It works only with version 1.0.0
Copy folder exefs_patches to sdcard folder
atmosphere
or
reinx
or
sxos
And restart Switch.