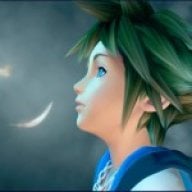 Joined

May 5, 2009
Messages

1,022
Trophies

1
Location
Website
XP
Country
So about a month ago or so I noticed there was a straight line on the right hinge after taking it out of my jacket, looking exactly like the ones in these two articles: a thin, straight diagonal line like in the gamegrin article.
https://www.gamegrin.com/articles/nintendo-ds-lite-broken-hinge-scenario/
http://3gsupportedmobile.blogspot.com/2011/08/does-your-nintendo-ds-lite-have-hinge.html
At the time I didn't know it was a well-known issue with the DS Lites and thought it might've gotten damaged in the pocket by another object (although I only had a credit card and paper in it, so I was surprised it happened), so I didn't do anything about it since it looked like just a cosmetic issue. However today when I was closing the DS normally as always, for some reason the hinge cracked and it's now bigger - instead of a paper-thin line it's about 5mm wide and deep, so the crack goes all the way through the upper side of the hinge - you can still close it and open it, however due to the crack you can see this metal/silver object in the crack (or rather below it) whenever it's not in the closed or open position. Most guides say you should put superglue in the crack, but since mine is so big now, what should I do? Is it still safe and do you put the glue inside the crack itself? Or because the hinge.
So far I can open and close the DS without issues, however it's a little bit more stiff and you can see how the crack widens a little bit and then goes smaller again when opening it, due to the hinge not being connected all the way through.
Thanks!