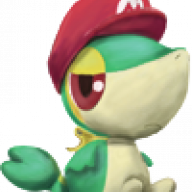 Colors 3D Snivy!
OP
Member
Joined

May 15, 2008
Messages

6,463
Trophies

1
Age

33
Website
XP
Country
I think my PC has caught a virus, and it had to happen whilst my Norton subscription had expired too.

Here's a breakdown:
Google.co.uk return fake results
Security software cannot connect to update servers
After a system restore point, PC can no longer connect to Router, so no internet.
Certain websites seem to be blocked (like www.safer-networking.org )
Here's a bit more detail about the google thing.
The results page for a google web search (not an image search) brings up a similar looking page, but all links open in new windows/tabs.
On occasion, these links will lead to random crap, it's even taken me to a pointless youtube video.
But after that, most of the time it will lead to real results.
Fake page does not remember google account settings, and cannot log in.
The sign in link looks unusually small, and it has an out-dated layout.
Right now I'm on my laptop on the same wireless router, and I don't have this google problem.
Does anyone know what's going on with my system? Has anyone encountered anything like this before?
This is pretty bad, my system appears to be fine, but I have no net access now.