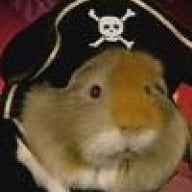 Joined

Jul 3, 2007
Messages

743
Trophies

0
Website
XP
Country
QUOTE said:

Something I was working on over summer.  It's my first PAlib project so I tried to keep it small and simple.  Basically it's Joust (the old arcade game with the knights and flying ostriches/vultures) but with a bit of a final fantasy theme.  I edited the original joust guy to make the chocobo/knight... The vulture guys and eggs are a straight rip, but everything else was made from scratch by me.

Only levels 1 and 3 have any enemies or coins.  It's a fairly long way from being complete, but it might be ages before I get the time to put any real work in to again, so I just wanted to show what I'd done so far to see what people think and actually get some of my work out there for people to see.  I've been making games for years (not with PAlib, or anything as complex, mind) and never finished one so I've never shown any of my projects to anyone before.

I'd like to point out (to satisfy my own ego really) that I'm capable of producing much better sprites, but for this project was just about getting to grips with PAlib as I only had a few months to invest in learning.

*** It says "press any key to begin", but only pressing A starts the game.  Excuse the laziness. ***

Press A to flap, left and right to walk, to fly left or right you need to hold either directional button whilst flapping.

Kill enemies by bopping them on the head.

Mogs act as continue points.

Once you've hit the end of a level keep going til you're off the screen to finish it and start the next one.

You can pause with the Start button.

Pressing B skips you to the next level.
Source and Download:
http://forum.palib.info/index.php?topic=6426.0
Try it you wont regret it. Especially when you played the old joust game.
Thank you for this master piece, dstopian.