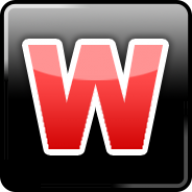 Joined

May 30, 2010
Messages

2,784
Trophies

0
Age

25
Location
XP
Country
OK so I really need a new mouse. My current one I had to find somewhere away with my old PCs and it's well... old... let's just say it's a ball mouse. I'm getting fed up with constantly having to clean it when it let go it usually drags forward a bit, either due to the wire or the ball being placed down.
Anyway, I'm looking for something no more than ~£10 (~$17) and from what I've seen so far it looks like I can get a basic gaming mouse! Are these any more useful, and are the extra buttons actually used often? I play few FPSs but it would be cool if I could assign them to other things. (Open Google Chrome etc.)
Also the main buttons (left, right and middle) MUST be 'click-able' - as in not too hard to press nor not too sensitive. Another thing is is it needs to be nicely weighted, not too heavy (hate heavy mice) and not really light.
Actually I'll just make a list of things I want:
About £10
At least 3 Buttons
Not too hard / too sensitive to press (though I would prefer sensitive to hard)
Not too heavy / too light
Not one of those tiny mice that fits in your palm.
Don't mind whether it's wireless or wired - Does anyone have any opinions on which is better?
USB or PS2 don't care which
I would prefer a laser mouse as I've heard they're a lot better but optical should be OK.
BTW I have my mouse directly on my desk (wood effect) with no mouse mat. In past experiences of using an optical mouse on a wood surface the cursor occasionally starts moving on it's own; I presume this is to do with the pattern or something... anyway, I don't really want it to do that.
So, has anyone got any suggestions?
Thanks, Wizerzak.
BTW If I can't get all of this for £10 please don't shout 'Your asking for more than you can afford'. Could you please instead tell me how much it WOULD come to and I might spend a little more.