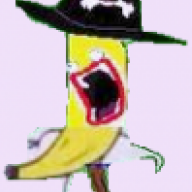 Joined

Aug 14, 2006
Messages

495
Trophies

0
XP
Country
Alright, so as promised in the "Design your own menu thread", I am releasing the current build of what is now being referred to as BAGOS (subject to change in the future).
BAGOS is a menu for the Supercard DS2 which contains its own built in script interpreter (BassAceGold's psuedo-ASM Interpreter) for a language I mashed together called BassAceGold's ASM, or BAGASM for short.
Why is it using my own scripting language? Well, its fast! Really fast. That's about it.
The goal of this menu is quite simple, make everything script-able! So BAGOS is simply just a file browser, with the ability to launch scripts, run multiple scripts at once and run scripts on boot, allowing for users to script their own menu experience.
Currently, menu integration is no where near complete. The target is for scripts to be able to interact with BAGOS's core browsers for things like: Obtaining a directory listing, operating on the currently selected file, etc. The core menu's are essentially the programs terminal, and eventually, scripts will be able to perform more features to flesh out the menu (like fetching cover art and icons, maybe a music playing widget script, or even small games!).
With its current state, BAGOS isn't really suitable for general user consumption. Its just a bare-bones menu at the moment. What it can do is:
Load files using .arg files
Load nds roms through EOS (No nzip support yet)
Load and run scripts
So if you are looking for a fancy menu to replace iMenu/EOS/BAGPlug, then you should probably check back months from now when script integration has been further worked on. In the mean time, for those who wish to just play around with scripting, or want a simple unpolished menu to use, then look no further!
As far as menu updates are concerned, I'm thinking I want to try for bi-weekly updates that improve menu integration, and or, fix whatever bugs/ add requested features that end up in here.
Installation is easy:
Unzip BAGMenu.zip
Copy _bagMenu folder to the root of your SD card.
(OPTIONAL STEP)​
If you wish to make BAGOS your main menu, then copy the _DSTwo folder to the root of your card.​
This folder contains the newest DSTwo.nds and boot.ini to load the menu on boot.​
If you just want to load BAGOS from BAGPlug or iMenu or whatever, then just load up the .plg file from the _bagMenu folder.​
A couple things to note:
-Some menu options don't work: Rename, create new directory, edit args <- things that require a keyboard​
-Hiding and un-hiding don't work apparently, and there is no favorites menu (This will be a script later on).​
-I recommend looking through the files in _bagMenu, you might find some useful things to tweak.​
When you first boot the menu, you will be on the home screen
Pressing L brings up the file
Pressing R brings up the directory
Holding X while opening the file or directory browser will show all files
Pressing B goes back a menu
Pressing select on a browser entry will bring up the clipboard options
Pressing A on a file will bring up the launch menu option
Pressing Start on the home screen will bring up a window displaying the currently running scripts.
Pressing A on a script will bring up a list of options to perform on a script
L + R + Select should take a screenshot
You can view/change the controls in _bagMenu/scripts/main.asm
On with the download! [Release 2 (2013-05-22)]
**Latest Binary** (2013-06-16)
The wiki for BAGASMI scripting can be found here.
The wiki doesn't cover some advanced topics yet, but soon will!
Obligatory picture: File browser with the launch menu opened.