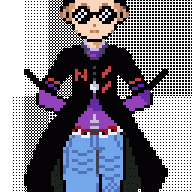 Joined

Mar 6, 2010
Messages

8
Trophies

0
Age

36
Location
Website
XP
Country
[english]
Hello, I open this topic to ask if there is a solution to a problem I have with Arceus Distribution ROM.

So far I've managed to change the "ggid" Italian located at 0x4D30 of ROM (CF 00 80 00) by the "ggid" Japanese (45 03 00 00), and with that I can now distribute the event to the Japanese versions But to do this I have to change the language to Italian in the NDS. Because if I choose the Japanese language, loads the English texts and distributes only American versions.

The question is: Is there a way to modify the ROM for distribution to indicate that changing the language to Japanese in the NDS read the data distribution belonging to the Italian language so that way when you select the Japanese language distributed to Japanese versions, and Italian language by selecting the text and load distribution of the English language as it does when you select the Japanese language?

I hope I can get to understand because I speak Spanish and use a translator to post this.
Any help the grateful. Thanks in advance.


[spanish]
Hola, abro este Tema para preguntar si existe la solución a un problema que tengo con el ROM de Distribución de Arceus.

Hasta el momento yo he logrado cambiar el "ggid" Italiano localizado en la dirección 0x4D30 del ROM (CF 00 80 00) por el "ggid" japonés (45 03 00 00), y con eso ya puedo distribuir eventos a las versiones Japonesas, pero para poder hacer esto tengo que cambiar el Idioma del NDS a Italiano. Porque si elijo el idioma Japonés, carga los textos del idioma Ingles y distribuye solo a versiones Americanas.

La pregunta es: ¿Existe una forma de modificar el ROM de Distribución para indicar que al cambiar el Idioma del NDS a Japonés, lea los datos de distribución que pertenecen al idioma Italiano para que de esa forma al seleccionar el idioma Japonés distribuya a versiones Japonesas y que al seleccionar el idioma Italiano cargue los textos y distribución del idioma Inglés así como lo hace al seleccionar el idioma Japonés?

Espero poderme dar a entender porque yo hablo Español y uso un traductor para publicar esto.
Cualquier ayuda la agradeceré. De antemano Muchas gracias.