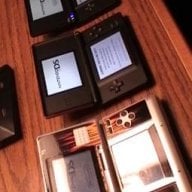 Graphic Designer
OP
Member
Guys. I am literally feeling sick to my stomach. I think I might have just deleted my Animal Crossing save and I don't know what to do.

I bought a new Switch. And did the system transfer. So it deleted everything off my old Switch. I then redownloaded all my games and went to boot up Animal Crossing and it started a new game... I assumed I'd have the ability to use the transfer tool on my old Switch or pull it down from the cloud as I had the backups enabled in the game. But I can't seem to figure out anything.

Is my Island data lost? I can't seem to figure out at all what to do.