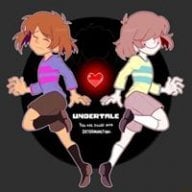 Active Member
OP
Newcomer
Joined

May 5, 2017
Messages

33
Trophies

0
Age

26
XP
Country
Hello, and sorry in advance for my english, it is not my first langague. I was in the middle of saving a picture, i was in a hurry so i did it by dragging the picture from chrome directly into the folder (i have done this multiple times with no issues in the past) and foolishly dragged it before the folder finished loading completely causing the file explorer to freeze. I had to close it with task manager and now any time i try to acces the folder the file explorer freezes in 'not responding', having to manually shut it down every time.


Strangely i can acces the folder by searching it in the search tab. I tried cutting the folder and putting it somewhere else and suddely i could open it again. After that i tried making a new empty folder with the same namen in the same directory and now that folder is the one that freezes, so i think the problem is on the directory but i dont know a lot about computer stuff to be sure. If i change the folders name it works again too, but i dont want to consider that a solution. It feels like hidding the dust under a carpet and i dont know if this could cause more issues in the long run.


I have also tried deleting the picture, i can acces it and delete it with no problem, yet the problem persists. I also tried downloading the picture again and putting it in but its still the same. I already tried checking the entire drive for corruption with the windows tool but the problem persists. Anyone have any idea? Thanks in advance!