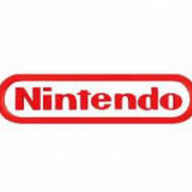 Well-Known Member
OP
Newcomer
Joined

Oct 21, 2015
Messages

60
Trophies

0
Age

46
XP
Country
Hi, I have two external HDDs for use with the WiiU. One is a Seagate 1Tb formated in the Wiiu system file, full of WiiU Games, and the other one is a Western Digital 2Tb with 2 partitions, one FAT32 with Gamecube games and one NTFS, which i use for Wii games.

I also use this 2Tb HDD in my Wii, with no problems. I use both HDDs in the WiiU with two USB Y cables, one for each.

The problem is when i have the 2 HDDs connected at the same time in WiiU vWii mode. When i try to load USBLoaderGX, it doesn´t recognize the 2tb HDD if the 1Tb HDD is connected. I tried switching USB ports (back and front) but it didn't help.

It's starnge, cause the 2Tb HDD FAT32/NTFS is recognized by USB Toggle and by Genesis Plus Emulator when both HDDs are plugged.

Anyone has any idea what could be happening? I would like to have access to all my game in one console without having to plug/unplug the WiiU games HDD.