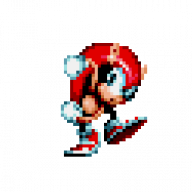 No-Lifer Turned Casual
OP
Member
Creating a theme and everything works except for the SFX. They're all bcwav, none exceed the byte limit, and they're all shorter than 2 secs in length.
Can't understand why they won't work, everything seems correct on paper. Anybody who knows better than me got any ideas?

EDIT: Figured it out. For anyone having the same problem, check 'Flags' and make sure sound effects are enabled...doh.