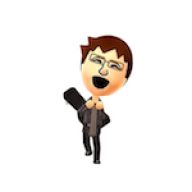 Joined

Nov 5, 2016
Messages

10
Trophies

0
Age

42
XP
Hi to all!

My doubts are for sure, very boring to answer by this time, but please have patience with me.

I have a Nintendo Wii (the first model).
I had mod it extensively in the past, but now, i was updating all of the system and i noticed that even after format the system i can't update normally in the system menu.

It gives me an error (32017).
I remember that i used to apply on the console "lots" of update protections in the past because we all know what updates do to mods (like priiloader and others that appeared)

I remember that in the past, if i wanted to delete all of the mods i would just update the console (even having the same firmware of the update) and it would remove the mods, but now, i can't update by that menu.

I noticed too that, even formatting the console and manually updating the firmware with dop-mii, the cIOS stay there and it doesn't install the extra channels i deleted (weather, news, mii channel, photo channel, internet channel). I say that the cIOS stay there because i can open and use USB Loader GX anyway.

My only question is:
How can we really "format" the Wii and remove all softmod remnants to be sure the Wii is absolutely raw? No cIOS, no update protections, no bootmii safeguards, etc?