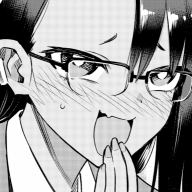 Touch Fluffy Tail
OP
Member
Joined

Apr 27, 2014
Messages

413
Trophies

0
Location
Website
XP
Country
Not sure if this goes here, or in the homebrew forum, as it's simultaneously a flashcard issue and a homebrew issue, but I'm going with this forum, mods move it if I was incorrect.

I heard that the DSTT was the best card to use with TWLoader forwarding, beside the DSTWO. I have a DSTWO, but as you might know, it drains the 3DS' battery very quickly, whereas the DSTT does not.

I recently purchased a DSTT from nds-card, and installed the DSTT firmware from the game forwarder pack, and placed the files for the 3DS' SD card there as well. I already had INIs made that worked with my DSTWO, and my games are still in the same place on the flashcard (sd:/Games). I made sure to move the DSTWO firmware to a subfolder to prevent issues.

When I try to launch a game from the DSTT through TWLoader, I just get the NDS boot screen, white screen on top and bottom with some kind of black lines on the top, and then it freezes on black top screen and white bottom screen. It doesn't lock up the entire system, I can press the home button to close and reset the 3DS.

Yes I changed the TWLoader settings from DSTWO to DSTT for flashcard.