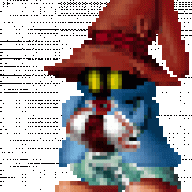 Joined

Mar 17, 2009
Messages

158
Trophies

0
XP
Country
Cross Edge hasn't seen a US release yet, but that's not stopping Nippon Ichi from making yet another crossover RPG exclusively for the PS3. Trinity Universe combines the Atelier and Disgaea universes, but in a refreshing twist for NIS, is presented in full 3D. In fact, this will be the first time you'll see Etna and Prinny as non-sprite characters.
Siliconera notes that the combat is similar to Xenogears, with skills assigned to three different action buttons. Players will also have to keep a close eye on time and destroy "gravitation fields" in dungeons before it's too late. Idea Factory is publishing the game in Japan this August. It's expected NIS America will announce the game for US release at their press event tomorrow.
source
MORE INFO
Nippon Ichi, Gust, and Idea Factory are getting together for another PlayStation 3 RPG mashup. Introducing Trinity Universe which has characters from Atelier Viorate and Disgaea… in 3D!
For the first time in a game Etna, Flonne, and Prinny aren't sprites. Outside of the adventure story scenes, the game use models for dungeons and combat. Trinity Universe's combat system sounds kind of like Xenogears where each attack consumes AP and skills are assigned to three different buttons. Input a set sequence and you can deal more damage. Time is also an important element in Trinity Universe. Players have to destroy a gravitation field and escape a dungeon before time runs out.
Trinity Universe has two different scenarios. A goddess side with Gust characters and a demon lord side with Nippon Ichi stars. The protagonist in the demon lord storyline is a devil dog named Kanata.
Idea Factory will publish Trinity Universe in Japan this August. A release date has not been announced in North America, but NIS America is presenting a 3D PS3 game tomorrow so…
source