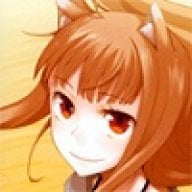 Joined

Feb 18, 2012
Messages

545
Trophies

0
Location
XP
Country
Yesterday, some guy in a heavy Russian made some kind of scam call saying "Your computer has a problem."

Today, Rainmeter stopped working, and my attempts to end the process resulted in my graphics driver to continually crash, and Windows to freeze for three seconds every ten seconds. I tried to reboot, but Windows hung on Shutdown. Same thing with startup, then finally, the dreaded "No boot device found" in the BIOS. I tried using a boot disk to repair Windows, but no dice. I popped out the hard drive(WD Caviar Black 500GB, with 4 out of 5 years warranty to go), and plugged it into my Thinkpad for data recovery. There are definitely shitttons of bad sectors now because some areas are hard to recover. I'm currently trying to run Acronis to clone files and partitions, and on the side, backing up files manually with occasional failures. There are some occasional abnormal clicks.
Then, bizarrely, this same guy called again only an hour after the failure, saying the same thing. Fucking bizarre. I don't believe somebody can send packets that can decimate a hard drive... Right?

In anycase, does this sound like a traditional disc failure or did this guy do something to my computer?
The only abnormality in operation was I had my desktop on for 49 days and restarted only yesterday for a shitton of Windows updates.