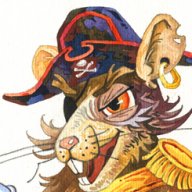 Joined

Nov 17, 2008
Messages

20,145
Trophies

2
Location
XP
Country
Introduction
Sega once again tries to make a sonic game to please the ever criticizing sonic fans they've made many mistakes in past games with their failed werehog levels in unleashed and the the absolute joke of giving sonic a sword have they finally dumped all the gimmicks and truly made a sonic game that does 3d right?
Gameplay
Sega have finally made the gameplay what it was meant to be like in unleashed levels it's fast, it's crazy and best of all it's all sonic! Levels start out in 3d or 2d than switch over between each other mainly in all the levels however some levels are just plain 2d the whole level.
The levels consist of everything sonic was made for there's plenty of loops, spring boards, running up and down walls, grinding and flying through boost rings. There's plenty of enemies too however their easily dismissed with a quick homing attack or using wisp power to just bulldoze right through them. Most of the levels consist of in the 3d parts anyway just pushing forward and homing into a spring or boost pad and than watching sonic rocket around a loop or bounce off a dozen walls a quick home attack into a few enemies and you reach the end ring goal.
The levels in 2d and 2d parts your going to be doing some actual platform jumping but pretty much nearly all the levels sonic will take off and you just push forward and watch him run through all the 3d parts now and than you will be able to control (if you can call it that) sonic freely while running although the handling is far from perfect. Sonic is sluggish and you will be running into walls and sometimes even off the level to your death as his turning just plain sux.
A few levels you will have to relay on wisp powers to get you through them these are all mainly 2d.
There are also parts where you'll be able to sidestep quickly to the left and right to avoid obstacles or giant robots that are chasing you shooting you with lasers these areas handle pretty well and their also pretty fast paced. Other areas consist of you bouncing on a moving spring platform as the screen scrolls and avoiding stuff...these levels suck!
Most of the levels are really well designed and you won't get lost or run into parts where you don't know what to do next others are the complete opposite and will involve a little thinking to figure out where the hell to go next 1 stage on planet wisp comes to mind...
Speaking of planets there are 6 planets to explore each with 6 levels and a boss plus an end level where your just running they are tropical resort, starlight carnival, sweet sweet mountain, planet wisp, aquatic park, asteroid coaster (my personal hated.) each planet has it's own theme TR is laid back and easy, SC is fun bright and fast SSM has some great drill and rocket parts (we'll get to that in a min) PM is mainly a huge tower to climb as well as some annoying jumping levels, AP has 2d underwater levels with the air bubbles making a return and AC the biggest whore of a level has confusing and fast paced levels where if you don't react quickly you will die.. and finally there's the terminal velocity level where your mainly running dodging lasers, robots and other obstacles with the final battle against eggman.
Sega have also taken a page straight out of galaxy and added the wisp powers when sonic absorbs these you can transform into a variety of things such as a laser to ricochet off walls, drill to tunnel into the ground, a rocket ship to shoot up into the air, the ability to hover, cling to and roll up walls, some blue thing to smash blocks and turn blue coins into blocks and vice-versa and some purple thing that can smash through blocks and enemies and gets bigger the more it eats. These powers although not all available from the start will allow you to enter stages again and unlock hidden areas to search for red coins or simply take another route.
Controls
You've got the option to play with the wii mote or a gamecube controller with this i think the CC works too but i don't have one. I choose my trusty wavebird and it works pretty well no matter what you use the controls are always the same button to jump and if pushed twice lets you double jump, button to dash if you have wisp energy, button to duck or slide, button to activate wisp powers and button for menu.
if you push jump when locked into an enemy or spring etc you'll do a homing attack if your in the air and you push duck/slide sonic will do a stomp attack to smash through crates or go down really fast using this on a spring also makes him jump a lot higher. Controls work pretty well until your in free roam 3d mode when you'll find sonic handles like a dump truck.
Graphics
Graphics are nicely polished for a wii game no fancy HD graphics are needed the game looks stunning except for the cut scenes but you shouldn't pay much attention to them anyway in fact i advise you to skip them

Yes there are cut scenes in this and as usual sonic has to run his mouth off especially after beating a boss he never shuts up about how GOOD he is the voice overs not too hot either.
Sound
Now this is where this game shines the soundtrack is spectacular some of the best music i've heard in a video game in a long time it's a mix of techno, heavy metal and awesome guitars! Go get the OST now of course i can't post the link here due to the prudes but it's OUT THERE if you know where to look

Lasting Replay
Reply is pretty good the levels are fun and you can go back and play them again and again, looking for other routes, grabbing them red coins you missed and trying to get an S rating which you get with more points.
Later on you can also unlock challenge mode which lets you play through all the levels without going through the maps to see if you can get the best time although i find it's main use is to just play all the levels without the map is much more handier.
There's lots of red coins to collect to unlock new levels in the sonic simulator (oh didn't i mention that?) the sonic sim allows you and a buddy to race through a level in glorious 8bit in a mix of 2d and 3d and complete with 8bit soundtracks of some of the levels in the game! But you'll want to get all the red coins and also get an S rating in every level? Why you ask? Oh just a little something called: SUPER SONIC UNLOCKED AND PLAYABLE IN ALL LEVELS!!
Overall
Sega finally did it and made a 3D sonic game worthy of praise it still has a few flaws though like them turning issues and some of the levels (asteroid coaster!) being confusing and a big piss off i would have rated it higher if it wasn't for this.
score 8/10