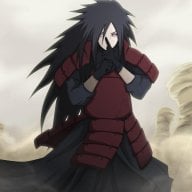 Well-Known Member
OP
Member
Joined

Dec 19, 2014
Messages

163
Trophies

0
Age

32
XP
Country
Safehax by TiniVi
https://github.com/TiniVi/safehax
This new exploit will allow you to downgrade without the need for DSIWare or another CFW 3DS.
CURRENT SUPPORT: 11.1/0 (Waithax)
FUTURE SUPPORT: 11.2 (Waiting on Fasthax)
DISCLAIMER: I didn't create Safehax (He finished an hour before I had started) I just thought this would help out
Background
A few days ago 3DS Brew was updated with a new exploit. It has been implemented already but bugs are still being worked out. We are currently waiting on fasthax implementation for 11.2 support but it works on 11.1 & below.
Didn't see any mention of it on this board. (Plenty in the homebrew section) Thought a proper thread would be in order.
HOW IT WORKS
Firmlaunchhax is the arm9 exploit people use in 9.2 (Works up to 9.5), but you need arm11 kernel access to patch some of the arm11 kernel function calls for the exploit to work.
https://yifan.lu/2015/01/17/reversing-gateway-ultra-stage-3-owning-arm9-kernel/
There is another version of the firmware called SAFE_MODE_FIRM that is used by the system updater where firmlaunchhax has
not
been patched. So the idea is to boot into this firmware run Firmlaunchhax then downgrade using the ARM9 access we now have to 2.1 and install A9LH.
TLDR; THIS IS A ARM9 EXPLOIT
HOW DO I USE IT
https://3ds.guide/decrypt9-(homebrew-launcher)
Q &A
Is this safe - Probably the exploits are not new, but you should wait for the guide.
Does this require DSIWare - No
Can I downgrade 11.2 - Not yet, as soon as fasthax is implemented you will be able to.
Can I downgrade 11.1/0 - Yes using Waithax -> Safehax
Does this work on all consoles - Yes
Can I install A9LH - Yes
Do I need to downgrade to 9.2 - No, that step should be redundant as we now have ARM9 access on 11.2
DISCLAIMER: I didn't create Safehax (He finished an hour before I had started) I just thought this would help out