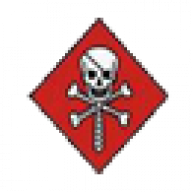 Well-Known Member
OP
Member
I am pleased to present "
TileMap 2DS
" adaptation of the puzzle game "
TileMap
" for the Nintendo 2DS / 3DS.
# TileMap 2DS v1.1 By Cid2mizard

Check you brain abilities in new unusual puzzle TileMap.

At each level, you need to locate the tiles in such a manner that their joints will receive a circle of exactly the same color.

Replace and rotate the tiles to upbuild the correct map.

The larger amount of tiles involved in the game, the more difficult to match them.

Remember that at same level you have several correct solutions.

You will meet 30 unique levels, where you will spend many hours of gameplay, and even days if you plan to finish the game.

Good luck and good mood in the game!

Controls :

- Full control with stylus.

- L & R / D-pad or C-pad Left & Right / Touchscreen : Navigation menu / Rotate block.

- Select : Back to Menu.

- Start : Save & Exit game.

What is missing from original game ? :

- The star animations.

- Help section.

- 40 levels vs 30 levels on 2DS/3DS.

- No sound.

Changelog :

v1.1

- Update sf2d function.

- Update ctrulib, now exit works with ninjhax 2.5.

v1.0

- Initial Release.

Thanks :

- smea for Ninjhax.

- smea, yellows8, plutoo, fincs and mtheall for ctrulib.

- smea, mtheall, GEMISIS, Fluto and Arkhandar for hbmenu.

- WinterMute for devkitARM.

- Xerpi for sf2dlib.

-

http://gbatemp.net/

for Forum 3DS Homebrew community.

Original game :

-

http://joongly.com/our_games?product_id=56
Download 1.1 for Ninjhax + Gateway + CFW => https://dlhb.gamebrew.org/3dshomebrews/tilemap2ds.7z
Have Fun !
This adaptation contains only 30 of 40 levels because i've not resolve last level with my smartphone.