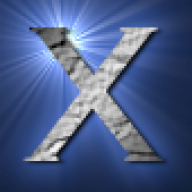 Joined

Jul 24, 2010
Messages

129
Trophies

0
Age

35
Location
Website
XP
Country
THIS IS FOR BOTH POKEMON BLACK AND WHITE. NO CURRENT SOLUTION WILL BRICK ANYTHING YOU OWN. BACKUP ALL FILES AND SAVE FILES BEFORE ATTEMPTING ANYTHING POSTED HERE.
Well this is directly off the IRC topic for the AKAIO team,
"Official: v1.7.1 Beta: 1.8.0b3 | Pokemon bricks acekards, so we don't support it. Fix your own black"
However this is a major release and whatever the problem is exactly Nintendo will utilize this and expand it to other major releases, possibly targeting a wider range of cards. A project needs to be opened to deal with this problem. The problem is NOT with SDHC type cards only but ALL card types, has nothing to do with class or brand but with the make of the card. How the card was made tends to be a big factor so we can also include where they were made. I am going to post some links to old topics and hopefully this will reach someone who has some knowledge on how this can be fixed.
NOTE:
Just because this works on your card doesn't mean it will work for everyone else, batches have to do with it as well. This IS an issue and it probably will be used in future releases to thwart flashcart use. AP fixes currently out DO NOT FIX THIS ISSUE, DO NOT SAY THEY DO. Even though it worked for you it doesn't solve this issue that remains for people. PLEASE do not discuss rom locations on here and do not post that you have the same problem or that it works for you, we don't need to clutter this up with stupid BS. This is to SOLVE the problem without an AKAIO update.
Symptoms:
The problem prevents the load of save files, and freezes the game AFTER the professor speech. This is still happening AFTER every patch has been attempted, the patch will fix some instances but not all.
Facts:
-SD cards are the issue.
-It is not limited to Class, SDHC/2G, Size, Brand, Country or manufacture date.
-The issue is not always fixed with AP patches, including the EXP patch, Hex Edit, or Rudolph's Universal Patch.
Myths:
-It only affects SDHC. I proved this wrong myself.
-It only affects cards made in Taiwan. My current is in Taiwan and works and some other people's as well.
-This is fixed in AKAIO 1.8
Possibilities:
-This is a form of AP targeted at SD cards.
-This is not a form of AP but Nintendo may turn it into one intentionally in upcoming releases, including the US release.
-There is a clash in how the ROM is trying to access data and how certain cards transfer data.
-There is code in the ROM specifically for detecting behaviors of a certain type of SD card and how it transfers data or how it comes through.
Current Resolutions:
-Buy a 2G SD card from SanDisk, they have the highest working rate I have seen so far. (keep in mind that just because one person says there's works doesn't mean the one you buy will! Keep receipts and exchange till you find one!) Walmart has the Sandisks for $10
-Patch, sometimes it will work but mostly it will not fix your issue if you have the symptoms above. Try them all, who knows, maybe you are lucky!
-Update to AKAIO 1.7.1 and update Loaders. (Usually not the issue)
-Wait and pray. . .
Please note I am not heading any project that comes form this it is only a resource in hopes that one will get started. This is not limited to Pokemon remember that. If I were Nintendo I would see this issue and try to expand it to all cards and make it an AP in all future releases.
PATCHES:
English + EXP:
http://gbatemp.net/t256628-pokemon-black-a...e-english-patch
Rudolf's:
http://gbatemp.net/t217811-rudolf-s-child-...on-hgss-and-b-w
AP + Hex Edits:
http://gbatemp.net/t255095-official-ap-pat...black-and-white
Not An SDHC Issue:
My Post:
http://gbatemp.net/index.php?showtopic=258...p;#entry3173639
Tutorials
:
abel009's:
http://gbatemp.net/t255489-pokemon-white-b...tional-tutorial
Posts that will help:
-Theories on what is causing it.
-The type of SD card you use posted like this,
SD Card Brand: Sandisk
SD Card Country: Taiwan
SD Card Type: SD
SD Card Size: 2G
SD Card Bought at: Walmart
SD Card Status: Working with Pokemon Black
or
SD Card Brand: Sandisk
SD Card Country: Taiwan
SD Card Type: SDHC
SD Card Size: 4G
SD Card Bought at: Walmart
SD Card Status: NOT WORKING
or
SD Card Brand: PNY
SD Card Country: Taiwan
SD Card Type: SD
SD Card Size: 2G
SD Card Bought at: Walmart
SD Card Status: NOT WORKING
-Any method you used to get a NON working card to work that is not listed as a solution for that card. If you found a solution for a non working card make sure you post what card in the format above.
Good luck, hope this helps.