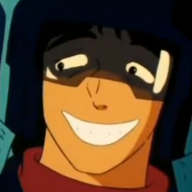 Joined

Feb 17, 2009
Messages

1,004
Trophies

0
Age

26
Website
XP
Country
http://www.nintendo.co.jp/wii/wiiware/wpsj/index.html
Apparently it's about wind-up toys...resembling pokemon. Here's the google translate.
I'm sure this will be full of lolz.
(spoiler)
?Thriller! ?Pokemonsukuranburu is Pokemon (Pokemon toys) and we move, we are Pokemonbatoru next new sensation will appear and defeat the enemy. Fighting the enemy or the friend you've got to beat the Pokemon P (money in this world) to use, remember the challenges the battle moves. The hundreds of types of moves! Unplug the fight until the last animal companion and moves with a variety of different brands.
Battle royal battle royal battle to force many fellow Pokemon simple operation
Screen play Screen play Screen play
The moves took to the touch of a button, we will defeat the enemy. You can make your own friends, including many Pokemon Pikachu. What is the enemy of the 10 dogs in one ring to fight one battle royal.?Chi?Ke a battle royal!
Grades 4 to win the one battle royal!
Battle Royal is divided into four grades, each grade has different stages.
To his friends they stage a powerful Pokemon, P gathered to remember the moves, and we aim to win the battle royal for each grade.
Screen play Screen play Screen play
Pokemon is a fellow at the stage down. Battle Royal to capture the key grip to find a sharp fellow. By Yono Satsu mate more than a certain Pokemon, Battle Royal to open the door, you can challenge the Battle Royal. The battle royal is a strong emergence of competitors. Grade?Chifusagarimasu supremacy as the final barrier.
Special "and as" Pokemon with
Game Screen: Pikachu hit clean / stochastic tall as the critical
Continue to fellow Pokemon and you get a rare special effects "such as" may appear with the Pokemon. "Such as" to increase the speed ?and? quickness, HP to recover natural ?to? Riyu and omniscience, there are many different types.
Prepare well before the battle, "Terminal"
When you move into each stage and the battle royal, "terminal" will be based. "Terminal" is where they memorize the moves in the Pokemon, the Pokemon can see the data was found as well as Pokemon and friends, you can also challenge everyone to battle with friends.
Game Screen Game Screen
"Terminal" in the collection using P, and memorize the moves and the Pokemon, you can convene a fellow mother. Data to confirm that a fellow Pokemon. Before the Battle "moves" and "such as" You can fight the next challenge and verify data.
Cooperation battle with my friends!
Game Screens
Game Screens
Up to four friends can play at the same time help people! Each Pokemon to work, you can try to cooperate with formidable bosses and battle royal.
In addition, another Pokemon Wii from the Wii can also play your favorite potluck into the remote. (spoiler\)