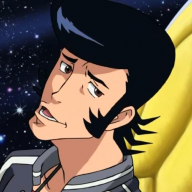 Just trying to be helpful
OP
Member
Joined

May 11, 2020
Messages

440
Trophies

0
Location
XP
Country
Is this box fan.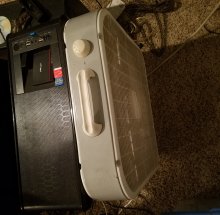 Crank it up to 3 and you've got a shit load of cubit meters of air flowing through the computer.
A little backstory: I received my latest desktop (the i7 2700k in my signature, had a weaker GPU at the time) from a friend who
tried
to build a gaming pc, but couldn't get it to turn on. Said I'd buy it for $200 if I could get it to work. Turns out he had one of the cables coming from the PSU plugged into the wrong spot! That was an easy fix, but the internal fans wouldn't work.
So during that first boot and temp check, I slammed a box fan onto the open side of the tower. Turns out that fan keeps my temps from ever going above 74
o
C!* And that was after overclocking. I was so impressed I just stuck with it.
tl;dr, tried it once and it kicks ass. it moves a cubic shit ton of air through the chassis and I can't see how regular old fans could possibly do better. Obviously a water system would be better (and MUCH quieter) but this was ~20 bucks.
I'll get some screenshots of HWinfo to show max temps next time I play one of the few games my laptop can't handle.
Haven't had to use this PC in a while.. I miss it sometimes