As has been suggested in
the thread
, I ported the PS Vita port to the Switch.
I suppose this is more of a novelty thing or a proof-of-concept of an AArch64 .so loader, since you can just play the original Android version using Switchroot.
Github repo:
/fgsfdsfgs/max_nx
Latest version: r1 (Feb 25, 2021)
Download link:
Github release page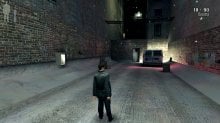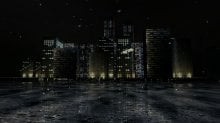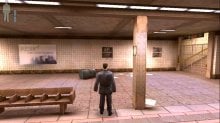 Features (over the mobile version):
720p or 1080p screen resolution;
re-enabled character shadows and debris effects;
rebindable gamepad controls;
option to turn off the god damn bloom effect.

How to install:

This requires access to syscalls
svcMapProcessCodeMemory
,
svcUnmapProcessCodeMemory
and
svcSetProcessMemoryPermission
.
I actually have no idea what that entails for the end user except the fact that you have to be running a CFW.
I also haven't tested it on any other Switch except mine (which runs Atmosphere 0.18.1 with Mesosphere on FW 10.1.0). Good luck.
You're going to need:
*
.apk
file for version
1.7
(latest version at the time of writing) that includes
arm64-v8a
libraries;
*
.obb
file for version
1.6 or 1.7
(usually located at
/sdcard/android/obb/com.rockstar.maxpayne/main.3.com.rockstar.maxpayne.obb
).
Both files
can be obtained
from your phone if you have a copy of the game installed.
Both files can be opened or extracted with anything that can extract zip files.
To install:
1. Create a folder called
maxpayne
in the
switch
folder on your SD card.
2. Extract the
contents of
the
assets
folder from your
.apk
to
/switch/maxpayne/
.
3. Extract
lib/arm64-v8a/libMaxPayne.so
from your
.apk
to
/switch/maxpayne/
.
4. Extract the contents of the .
obb
file into
/switch/maxpayne/
. You can skip all the .msf files except for
MaxPayneSoundsv2.msf
and any extra languages that you want.
5. Extract the contents of the
.zip
file attached to the latest Github release into
/switch/maxpayne/
. Replace everything.
Notes:
The game will show an error message if it detects that anything is wrong. Please read those and check the relevant parts of your setup.
If the error says `Could not find symbol ...`, that likely means you have the wrong .apk. You need one for v1.7, others will not work.
If the game crashes on startup, double check your setup and the closed issues on Github (if any). If you can't find a solution, please post an issue with your last crash report attached.
The port has an extra config file, located at /switch/maxpayne/config.txt. It is created when you first run the game and allows you to tweak some internal settings. For more detailed descriptions of said settings check the wiki article.
Credits:
TheOfficialFloW for the method and work on the PS Vita port;
Rinnegatamante, Bythos, frangarcj, CBPS for help with the PS Vita port;
Freakler for providing the icon;
Switchbrew for libnx.