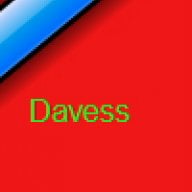 Joined

Mar 15, 2009
Messages

692
Trophies

0
Location
Website
XP
Country
It now has ripping to Fat, and ext3fs, No Wbfs yet
QUOTE said:

Hi WODES MANIACS,

I'm so excited to announce that WODE RIPPING feature is DONE, right now under beta testing and in few days we will be able to release it!!!

Here some important things:

1- RIPPING support two type of output files, .ISO (with complete transfer of data including garbage of dvd ripped) and .WBFS (The most 'efficient format that allow to transfer ONLY the necessary data).

2- First release of WODE ripping will support FAT and EXT3FS file system, later we will introduce WBFS partition support. Right now NFTS is not scheduled because under linux writting NTFS is not officially allowed from MS.

3- A game image can be split into chunks of 2 or 4 GB and placed in the same directory, Wode will find these chunks (a maximum of 10) if they are named correctly i.e.

game.iso -- first part

game.is1 -- second part

game.is2 -- third part

This split is necessary especially for FAT partition that cannot support more then 2GB size files.

4- WODE support the RIPPING of BCA data also, if you have a game with this protection, simple select the option to RIP the BCA data and WODE will create a .BCA file togheter with .ISO or .WBFS output files all in one click !!!

Let's go to see the GUI interface... we will introduce a new MENU called "OPTICAL DRIVE" that will have inside "RIPPER" option and the old "Flat Wode" option.

You can load games via Wii opera browser

QUOTE said:

Another great news...

All know that WODE is a safety way to manage your backups on USB devices... but the principal "complaint" was that WODE cannot compete with the easy to use and nice interfaces of USB LOADERS...

Our principal target now is to give nice Graphics Interfaces to WODE users that will have nothing to envy to USB LOADER & SOFT MOD.

WEB interface will be the most advanced interface for WODE, we are developing it with two kind of interface.

One ADMIN interface that will be very similar a NAS server interface, with tons of features (copy, rename, cancel files, manage devices etc)...

One CHILDREN interface that will be really nice and easy to use.

Here guys a first PREVIEW of the interface, already ready to be browsed with your WII OPERA BROWSER...

We plan to have the complete "children" interface ONLINE before end this week, and during next week we will finish the develop the ADMIN interface.

The contribution of comunity will be very important, we will put a "demo" interface online and comments & suggestions will be appreciated...

On this link you can enjoy the nice interface to choose USB DEVICES (the flash movie is optimize to be browsed with WII OPERA BROWSER, if you use a PC just reduce the window size to enjoy a correct surf of pages)

http://www.wodejukebox.com/web-gui/wode.html

On this link you can enjoy a screenshot of the COVER FLOW to choose the games!!

http://www.wodejukebox.com/web-gui/coverflow.html

WEB INTERFACE will be available to final users when WIFI USB NETWORK ADAPTOR will be ready and available. We cannot say now exactly when, but will be very soon.

Wode can load games Via .Dol (No Cios needed)

QUOTE said:

The important thing is that the FINAL version of this DOL will works WITHOUT any CIOS installed, so most fast to install and more safe (no risks to brick your console!!)

The principal thread of WII CHANNEL INTERFACE can be reached here

http://www.wodejukebox.org/viewtopic.php?f=2&t=858

There is a new version of the wode! Wode lite.

QUOTEHARDWARE NEWS!!

WODE LITE will be the new principal WODE hardware for the future. It will arrive in the market middle/end of April.

We reduced the hardware that normally stay inside the vertical stand in a smaller box without LCD.

We took this decision for three principals reasons:

1- Reduce the WODE size and so save shipping charges

2- Simplify the production

3- Try to reduce a bit the costs of device

REMOVE the vertical stand will not save a lot of money in production, we estimate about 5 eur less price between WODE LITE and WODE STANDARD VERTICAL STAND...

We can add also about 2/3 eur of shipping charge saving from china to distributors...

WODE LITE will have a street price about 10 EUR less than a WODE with STANDARD STAND.

WODE ELITE

We don't abandon the idea of the vertical stand, is in develop WODE ELITE VERTICAL STAND, a special vertical stand with built in HUB and USB TO SATA ADAPTOR...

This special version will be sold like an extra accessory of WODE LITE..

Read this thread here:

http://www.wodejukebox.org/viewtopic.php?f...;p=14056#p14056

This LITTLE difference in the PRICE makes the current version of WODE STANDARD VERTICAL STAND more attractive! Don't miss the chance to have the LCD and Vertical stand for little money more. WODE team suggest to book asap WODE STANDARD, after end of april it will be almost impossible to find

Wode elite vertical stand, a super vertical stand with 5 ports USB HUB and built in HARD DISK USB TO SATA adaptor

QUOTE

We are in develop with a modify version of the current STANDARD WODE vertical stand.

WODE ELITE will be an advanced optional tool that will give to users these nice advantages.

1- Internal space for an Hard Disk 2.5" size SATA

2- Internal USB TO SATA adaptor

3- Internal 5 ports USB HUB with 4 free ports on the back of vertical stand

4- LCD screen to manage WODE interface

5- Really cool and compact design

The street price of this WODE ELITE VERTICAL STAND will be about 25/30 EUR, it will be competitive compared to an external HUB and an external HDD CASE.

Of course the very nice thing is a compact and nice design that is impossible to find in the market...

To be more clear in the future who buy a WODE LITE can but LATER or TOGHETER the OPTIONAL WODE ELITE VERTICAL STAND with an extra cost of about 30 EUR... So a complete kit will cost WODE LITE 65/70 eur + ELITE VERTICAL STAND 25/30 EUR...

More pictures and a new video of WODE ELITE will be posted soon.

For who like vertical stand and don't want to spend more then necessary we remember to buy the current WODE STANDARD VERTICAL STAND EDITION, this version will go out of production at end of april and is the cheaper way to have a NICE vertical stand and the nice LCD screen to manage wode!
For more information, and Pictures, goto the links.
Links:
Ripping;
http://www.wodejukebox.org/viewtopic.php?f=3&t=1440
Wode web interface;
http://www.wodejukebox.org/viewtopic.php?f=3&t=1441
"Wii channel interface";
http://www.wodejukebox.org/viewtopic.php?f=3&t=1443
Wode lite;
http://www.wodejukebox.org/viewtopic.php?f=3&t=1444
Elite vertical stand;
http://www.wodejukebox.org/viewtopic.php?f=3&t=1446