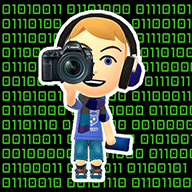 Joined

Oct 11, 2014
Messages

1,088
Trophies

0
Age

27
XP
Country
Revamping this post. Give me a minute.
Hello everyone. My name is shutterbug2000, and I'm a homebrew dev. My goal for this project is to have an easy-to-use way to have gb/c roms on your 3ds.
As of now, KazoWAR has been mainly working on this, but I'm going to be working on making this accessable to anyone with 3ds vc, a 9.x firmware, and GB/C roms.
As of now, my main goals are
1. Make a way to select roms through simple button presses.
Download below!
SUBMIT TEST RESULTS HERE:
http://goo.gl/forms/YzWWHBwWa5
AS OF NOW, INJECTING INTO GBC GAMES DOES NOT WORK! WORKING ON IT, BUT NOT COMPLETE! PLEASE USE A GB(NON COLOR) GAME INSTEAD!
ALSO, IF YOU ARE TO RELOAD A PREVIOUSLY INJECTED GAME, RESET IMMEDATELY! OR ELSE, THE 3DS WILL MOST LIKELY CRASH AND RELOAD ITSELF
Well, my latest project is "complete"(well, not really, but in a "public beta" state) Injecting Virtual Console roms with the web browser! No flashcart!!
Now, how does this work! Well, I used code from many samples, and my own code, and here's the rundown:
(buffer means buf in the code.c)
(I use
http://dukesrg.no-ip.org/3ds/rop/?LoadCode.dat
to load the code.bin)
1. I load a buffer of the memory at that location. That buffer contains the current rom(not sure if I even need this, oh well.)
2. I load the rom(rom.nes) off the sd card, into the buffer.
3. I then set, starting at address 0x16800014, load the rom from the buffer back into memory.
4. Reload the vc, reset, and there we go!
So, I'm going to attach the files you'll need to use to this post. Now, there are a few limitations at this point:
1. Only for gameboy roms(even though the file is rom.nes, it was originally for nes, but then it went to gb and I never bothered changing). Also, only tested with super mario land 2(VC) and adjustris(rom.nes) Please test other combinations and let me know!
2. Only tested up to 32kb(adjustris), but should work up to 512kb(super mario land 2)
Only one rom at a time. If anyone knows how a could make a rom-select gui, let me know!
Thanks!
Here's a how-to:
1. Put all the files in the zip on sd card
2. Open up a 3ds vc, but(important), mash the home button to return to Home menu ASAP.
3. Load website
http://dukesrg.no-ip.org/3ds/rop/?LoadCode.dat
on the 3ds.
(http://loadcode.projectpokemon.org/ for 9.3/9.4 users)
(NVM this. I messed up
)
4. Return to vc, hit reset on bottom screen(also important!)
5. Done!
If you want to experiment and help the project, submit your tests to
http://goo.gl/forms/mOrhPKMpU