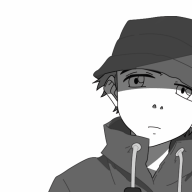 Joined

Jan 13, 2015
Messages

3,825
Trophies

1
Location
Website
XP
Country
Hey guys, a little back story. Went to visit my old room-mate and they surprised me with my old wii that they had been saving in their closet for me for years. I took it home and disassembled it to give it a much needed cleaning.

I fired it up and the thing had never been touched. All my homebrew app channels and forwarders were there but nothing would launch. I discovered that the SD adaptor for the micro SD was shot and swapped it out with another. All my forwarders then worked.

Now mind you, I haven't touched this thing in like a decade so I dont remember much about how all these apps work. But I do recall that having the homebrew dol files in the apps folder on the SD should allow them to show up in the homebrew launcher. But whenever I run it I have a blank screen with nothing but bubbles.

However, using the USB loader gx homebrew menu works. The apps all show up there, except that when I launch an app, it errors out saying it doesn't have ios58 access. I assume this is because I'm trying to launch from USB loader because the actual homebrew launcher channel says its running on ios58.

Is there something I'm missing?