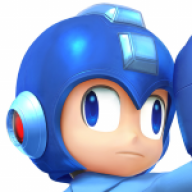 Post editing world champ.
OP
Member
Joined

Dec 6, 2014
Messages

584
Trophies

0
XP
Country
This is driving me absolutely nuts.

All I want to do is extract a few files from the System Menu title, which I have downloaded using both 3DNUS and UpdateCDN (I had hoped one of them would give me a decrypted file). The resulting .CIA file is encrypted, and I can't do much else with it from there. I've used just about every conversion tool and 3DS utility I can get my hands on, but it's apparent I'm not clear on what needs to be done to decrypt this thing. I know this is possible (and arguably quite easy), but this encryption has me stuck against a wall. Normally you would install the .CIA and use SDinfo.py to help you generate the xorpads, but as this is a system file, I cannot use this method. The answer must be simple...right?

TL;DR Please help me get romfs.bin (or just the files within it) out of an encrypted .CIA (or if there is some easy way to use rxTools to dump this from the system titles on my NAND, that works too).

Thanks.