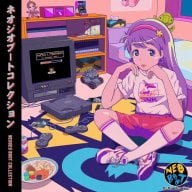 Joined

Feb 10, 2015
Messages

112
Trophies

0
Age

32
Location
XP
Country
Let me start from the beginning. I put my 3ds Micro-sdhc into my PC so I could transfer over a .CIA of Bravely Default. While extracting from winrar to the SD, an error popped up saying that it didn't have enough room, probably, but it had more than enough.

So I tried extracting the game again and that's when things went sour, the program and the file window went unresponsive. I waited patiently for 15 minutes for a response but none would occur. I then ejected my SD card, with emunand and supposedly all my beloved, albeit recent, save data. An error happened saying that my SD might have a problem, so I plugged it BACK in and ran a check, all good, and transfer worked fine.

When I put it back into my 3DS, my sysNAND screen wouldn't pop-up the .cia's I had installed, and when I tried to load emunand, all I get is a black screen, pitch black. Tried 4 times now after, removing cards, shaking, blowing, power-cycling(obviously) and I still get nothing. I also tried backing up save data but I get the error FFFFFFFFFF.

Also, I have no back-up of emunand so if there isn't a fix then I'll just have to reinstall emunand and update again, BUT, if I must do that, I don't want to lose my BELOVED SAVE DATA, which amounts to several hours of starting tons of games. If there is a fix, or a way so I don't have to reformat my sd and install a fresh emunand, please let me know.

But at least, if I remove all the .sav files from the root of my SD card and put them on my PC, then format, and place them back on my fresh emunand SD, will it keep my saves? Also, other than a little Hatsune Miku 2, I don't have any .cia's installed I really truly care about, so I can lose all .cia saves if I have too.

Thanks for taking the time to read this and if possible, I'll appreciate the help immensely.