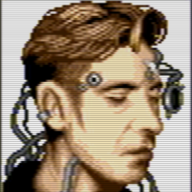 Joined

Aug 31, 2021
Messages

23
Trophies

0
XP
Country
My GBA SP AGS-101 will randomly shut off or reset to the Nintendo GB boot screen while playing a game with the flashcart.
The issue occurs with all game types (GBA, GBC, GB and NES).
Sometimes I play for 2-3h straight with no issues. Sometimes it will shut off/reset on me every 10 minutes or so.

Recently I have replaced my GBA rechargeable battery with a new one; the problem persists.
Tested letting the system on for hours with my original carts running to see if it was some other kind of issue, but no shutdown ever occurred. The problem is with the flashcart.
I have seen posts about the cart occasionally causing short circuits. If it's the case, is there a way to fix it without having to replace the cartdrige altogether?
Got mine at Aliexpress, I have no way to get a replacement where I live (Brazil) without having to buy another, and the packaging in which the cart comes from Ali is horrible. If it may have been damaged in shipment, it surely happened, and will happen again.

Thanks everyone!