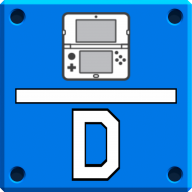 Well-Known Member
OP
Newcomer
Joined

Apr 17, 2017
Messages

59
Trophies

0
Age

24
XP
Country
I'm going to do my best to explain the situation in full. It's a big one, and I need the whole community's help.

A few months ago, I attempted an Old 3DS to New 3DS official transfer, the plan being to add CFW to the new one later which I did.. Many things went both right and wrong, but I had to install tikshop on the new one to get my CFW games back. Something went wrong along the way I suppose, resulting in a sort of SD corruption where attempting to read the title of a corrupted game (loading title lists anywhere but freeshop, checking data management) would crash the 3DS with the error "An exception has occured." In haste and stupidity, I tried to delete the title and found the only way to do so was freeshop. I did, but my space didn't clear up. After that warning of an issue, I noticed that more games are slowly falling into the same issue. At this rate, my whole 3DS could be corrupting. How do I find titles that I can't see and delete them before the corruption spreads again? Help!

EDIT: So it seems that the root of the problem is the SD card itself. I got a new one and will test it. Until then, I'll leave this thread open.

EDIT 2: The 3DS is question for all intensive purposes, appears to longer be corrupted. I'll leave this open for a while longer.