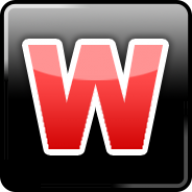 Joined

May 30, 2010
Messages

2,784
Trophies

0
Age

26
Location
XP
Country
OK, so first of all I'm just going to say; I have no experience in hacking whatsoever, nor do I know much at all about what needs to be achieved in order to hack the 3DS. But what I have picked up from all these 'I think I found an exploit' threads is that one way to hack the 3DS would be to find some sort of crash that allows us to intervene and do... something. (I did warn you I don't have a clue
) Also, before you all start raging at me saying how this will never work, that's not helpful and I will report any posts that do so. Give the thread a chance, it's better than nothing.
Seeing as no one is (publicly) working on hacking the 3DS I thought our community could help in some way - even if none of us have a clue what we're doing. So, I have created this thread in order to list all the possible exploits that could exist from crashes that people have found (I know there's quite a lot).
If you find a crash, first of all stop and try to remember what you have just done. If you have recently dropped / washed the cartridge, hit the 3DS very hard etc. that doesn't count as a crash - you just broke it. Otherwise, look through this first post to see if someone else has already submitted it. Then do one of the following:
If the crash has already been reported: Copy and paste the reported crash and confirm it as 'working'.
If the crash has not already been posted: Try to replicate the crash. If you can successfully replicate it at least once then you can report the crash in this thread using the following format:

[Game name] - Steps to follow in order to achieve the crash - What the crash achieves (ie black screen, freeze etc.)
Below I will keep an updated list of crashes and whether they have been confirmed or not.
Green
= The crash has been confirmed by at least 2 other members.
Red
= The crash has been reported but unconfirmed / only confirmed by 1 other member
(Eventually I will sort the crashes into whatever categories are most suitable).
Possible Exploits
[Internet Browser] - Go to
http://3dsexploit.webs.com/
- Freezes, reboot required
[Kid Icarus / SM] - Eject, insert and eject the cartridge again - Headers and icons disappear and system freezes upon launch of software
[Link's Awakening DX] - Kill 2 enemies, enter doghouse (watch this:
http://www.youtube.com/watch?&v=RCyhUTpdWB8#!
) - Freezes, reboot required
[Metroid] - Enter password "
ENGAGE RIDLEY MOTHER FUCKER" - Freezes, reboot required
Edit: Also, if there is anything else that should be included in the crash report please say and I will add it to the requirements.