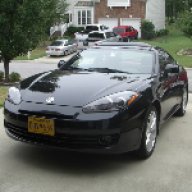 Joined

Jul 11, 2008
Messages

199
Trophies

0
Age

30
Location
XP
Country
Read it:
http://www.msnbc.msn.com/id/33678801/ns/us...ime_and_courts/
QUOTE said:

BREAKING NEWS
NBC News and msnbc.com

An Army psychiatrist opened fire Thursday at Fort Hood, Texas, killing 12 people and wounding 30 others before being shot to death, officials told NBC News.

Eleven of the victims died at the scene, military officials said. A 12th died later at a hospital, NBC station KCEN-TV of Waco reported.

NBC News' Pete Williams reported that U.S. officials identified the gunman as Maj. Nidal Malik Hasan, an Army psychiatrist who had been promoted to major in May. Defense officials said Hasan, 39, arrived at Fort Hood in July after practicing for six years at Walter Reed Army Medical Center in Washington, which included a fellowship in disaster and preventive psychiatry.

Hasan was scheduled to be deployed to Iraq on Nov. 28, officials said. Sen. Kay Bailey Hutchison, R-Texas, said military officials had told her that Hasan was "pretty upset" about his deployment orders.

The Associated Press, quoting military officials, said Hasan received a poor performance evaluation at Walter Reed. The officials would reveal no further details, citing the confidentiality of military records.

Medical records on file in Virginia, where Hasan was born and was registered to practice, and Maryland, where he received his medical degree at the Uniformed Services University of the Health Sciences in Bethesda, revealed no disciplinary actions or formal complaints.

Lt. Gen. Robert W. Cone, commanding general of the Army's III Corps said the gunman used two handguns.

Two other soldiers were taken into custody after the shooting, but Rep. John Carter, R-Texas, said they were released.

A senior administration official told NBC News that the shootings could have been a criminal matter rather than a terrorism-related attack and that there was no intelligence to suggest a plot against Fort Hood.

Military and local hospital officials said the victims were a mixture of men and women, military and civilian. At least one of those killed was a civilian police officer, Cone said. At least four local SWAT officers were among those wounded, NBC affiliate KCEN-TV of Waco reported.

Two of the victims remained in surgery late Thursday afternoon at Metroplex Hospital in Killeen. One of them, a woman, is an emergency medical worker the base, the hospital said.

Reminders of 1991 massacre

Fort Hood, one of the largest military complexes in the world, was on lockdown, as were schools in the area. Dozens of agents of the FBI and the Bureau of Alcohol, Tobacco, Firearms and Explosives responded to the post, federal officials said.

The base is surrounded by the town of Killeen, where a man shot and killed 23 people in a Luby's restaurant in October 1991.

"Unfortunately, this is a day we had dreaded," said Hilary Shine, a spokeswoman for the city of Killeen. "Every time you hear of a mass casualty situation in Killeen, you think of Luby's. ...

"Here in City Hall, it's panic," Shine said. "We all have friends and family members who work or have business on Fort Hood."
What is wrong with people these days...