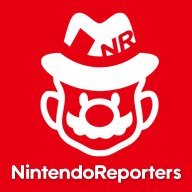 Well-Known Member
OP
Member
Joined

Jul 4, 2012
Messages

919
Trophies

1
Age

38
Location
Website
XP
Country
Beforehand it's been a fairly long time since I was active here so if this in a place it shouldn't be I apologize. If so please ask a Mod to move it, I'm totally fine with that either way.
--------------------
But Hi all,
If I could bother for a few minutes of your time that would be awesome; I would like some additional feedback / input on the concept.
And that may range from anything like, I dont like the font, I dislike the color scheme, all the way to ... cool I would like to help where I can.
Feedback is feedback and in the end it all helps make it better as a whole.
For quick reference what it entails at this point;
(Dutch);
https://www.nintendoreporters.com/
(English);
https://www.nintendoreporters.com/en
Thanks in advance for your eyes, your time and your attention!
Short backstory
For the last month and a half I have been spending time on a big passion of mine; Nintendo.
I always wanted to do something news and Nintendo related. So earlier in October I decided to start with a new project dubbed NintendoReporters.
It is progressing nicely but of course you always want to go bigger better and so on.
From various points feedback has been wonderful, interactions with some companies came out of the blue and also some people have expressed an interest in helping out being it in writing content (articles, reviews, editorials) in both Dutch and English.
I have always liked the open communication on GBAtemp (been a bit more of a lurker then a poster though) but it feels great to talk with people about the passion we share in gaming.
Hope you guys would be so kind to help me out make what I have now suit even more to what you as my fellow gamers would like to see.
Sidenote; For the Sony and MS fans among you, still feel free to give me feedback in any form or way. Just keep in mind it will remain a Nintendo only entity. We might feature the occasional crossover title or so but that's it.