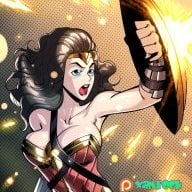 GBATemp's 3rd Favorite Transgirl
OP
Member
Joined

Aug 24, 2014
Messages

4,839
Trophies

0
Age

26
Location
XP
Country
Hello everyone, RevPokemon here to host our forum's next Pokemon Tournament !
As of today, I am accepting applicants for our February 14th tournament.
Sign ups, for this tournament, will close on Fev 8th at 11:59PM (USA - Central Time).
This tournament's start date has been planned for Saturday February 14th.
Also, the format will be Single Battles 6v6 single elimination
Interested parties, that would like to compete in this tournament, are asked to post their 3DS Friend Code along with their time zone/region below.
Outside of tournament entrants, I am looking for users who can record/upload these battles (Youtube or Filetrip)
Rules below
Mega evolution is allowed

Blue Pentagon Clause: This clause will NOT be Active meaning Pokemon from past generation can fight.

Species Clause: No two Pokémon on your team can share the same Pokédex number.

Item Clause: No two Pokémon on your team can hold the same held item.

The following items are banned:
Soul Dew

The following Pokémon are banned (all forms):
Mewtwo
Mew
Lugia
Ho-oh
Celebi
Kyogre
Groudon
Rayquaza
Jirachi
Deoxys
Dialga
Palkia
Giratina
Phione
Manaphy
Darkrai
Shaymin
Arceus
Victini
Reshiram
Zekrom
Kyurem
Keldeo
Meloetta
Genesect
Xerneas
Yveltal
Zygarde
Diancie