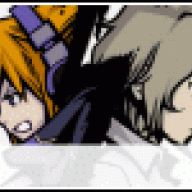 Well-Known Member
OP
Member
Joined

Oct 31, 2008
Messages

487
Trophies

0
Age

29
Location
Website
XP
Country
I fell from my chair when i saw there wasn't an Essentials topic for movies, so i decided too make one
.
Just say the best movie in your opinion or a movie you really enjoyed to watch!
WARNING!:
Make your post readable and
underline
the Movie!!!!!!
Second WARNING:
I have a social life meaning i don't have time to update this minimum of once a day soo the list can become a bit old at sometime, maybe a moderator could help with editing the first post, this one, and help me with adding the movies.
Here is a way too say it:
Movie:
Genre: (what kind of movie for example Thriller)
Short Description:
F*ck the Form
(People may still use it)
List of movies: - Votes:
Fight Club - 2
The Wrestler - 1
Final Fantasy 7: Advent Children - 1
Kung Pow - 1
The Fast And The Furious: Tokyo Drift - 1
The Warriors - 1
Grindhouse - 1
Death Proof - 1
A Clockwork Orange - 1
Misery - 1
Little Nicky - 2
Halloween - 1
Pee Wees Big Adventure - 1
Home Alone 1 and 2 - 1
Kindergarten Cop - 1
The Dark Knight - 4
Wall-E - 2
Star Wars Episode IV - 1
The Titanic - 1
I Am Legend - 1
Happy Gilmore - 2
Billy Madison - 2
Monty Python and The Holy Grail - 3
Serenity -1
Ultraviolet - 1
Equilibrium - 1
300 - 1
Interstella 5555 - 1
Dogma - 1
Iron Man - 1
The Network - 1
The Usual Suspects - 1
Snatch - 1
Star wars IV,V,VI - 1
The Indiana Jones series - 1
Space Balls - 1
Grandma's Boy - 1
Strange Wilderness - 1
Labyrinth - 1
Pineapple Express - 1
Pump up the volume - 1
The Incredible Hulk - 1
Boiler Room - 1
Rounders - 1
Resivoir Dogs - 1
Assassins - 1
Desperado - 1
Once upon a time in Mexico - 1
Transformers (80's cartoon) - 1
Transformers (the new one) - 1
the Goonies - 1
Life of Brian - 1
Sid and Nancy - 1
Eternal Sunshine of the Spotless Mind - 1
Final Destination - 1
Finding Neverland - 1
Lilo and Stitch - 1
The Matrix - 1
Pokemon: The First Movie - 1
Resident Evil 1 - 1
Resident Evil 2 -1
Rush Hour 1 - 1
Rush Hour 2 - 1
SAW I, II, III - 2
Shrek 1 - 1
Shrek 2 - 1
The Sixth Sense - 1
South Park: Bigger, Longer, and Uncut - 1
Spider-Man 1 - 1
Superbad - 1
Twilight - 1
Lord of The Rings(all three of them) - 1
Untraceable - 1
(List Updated till Post #16)